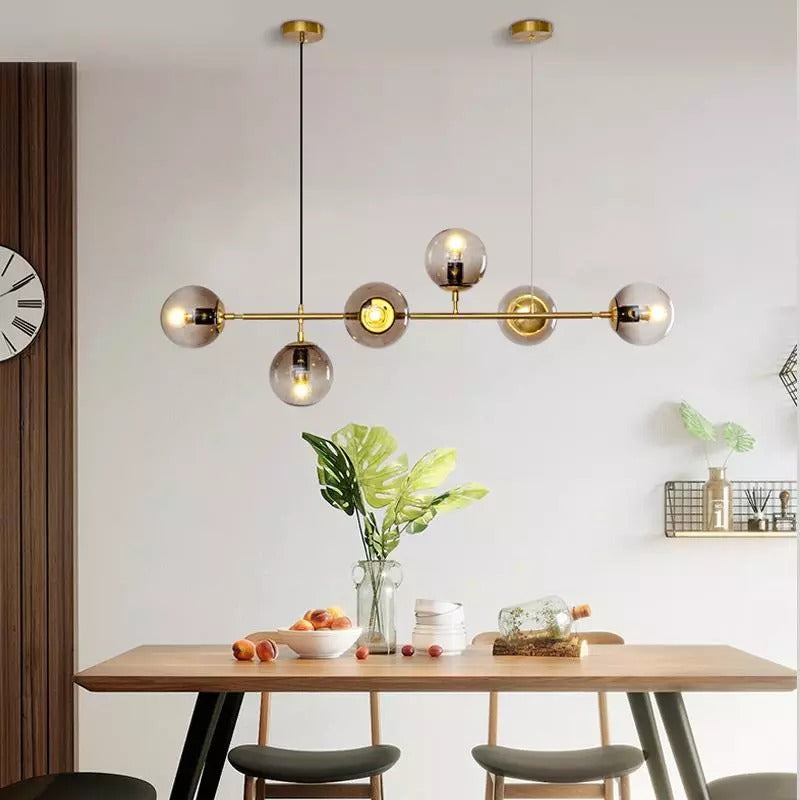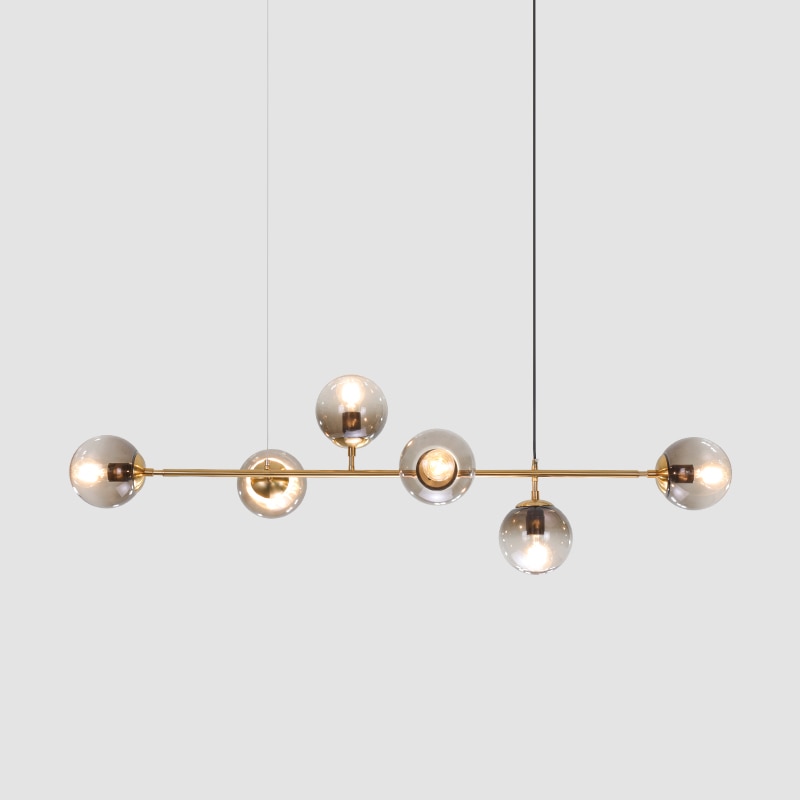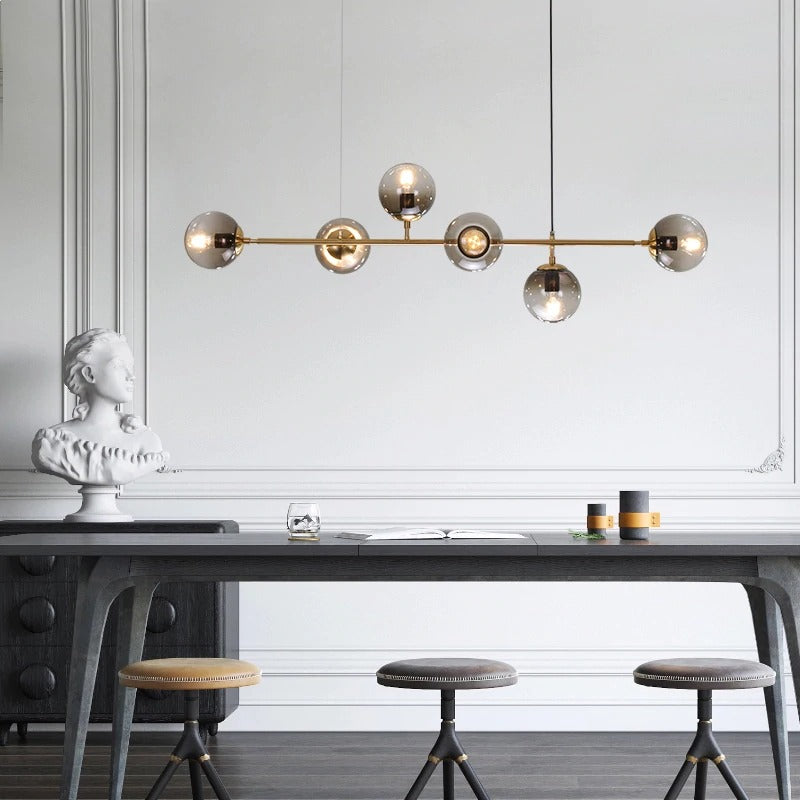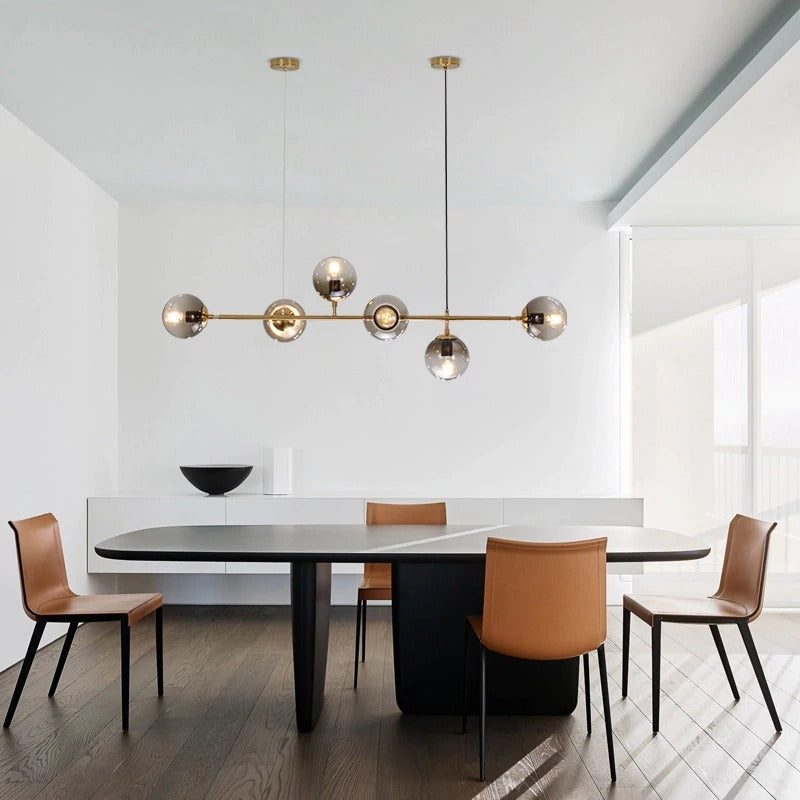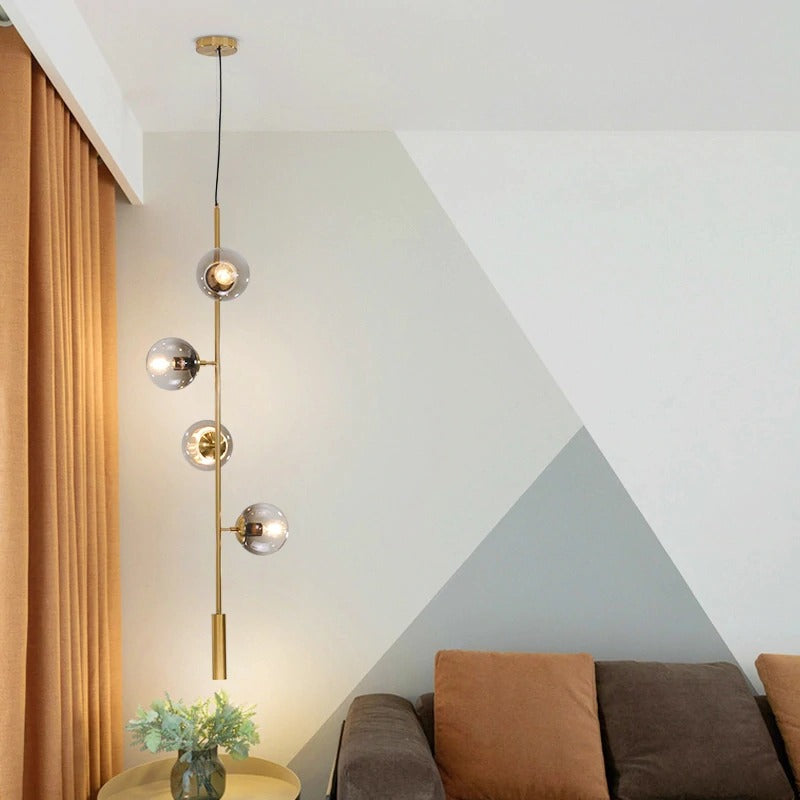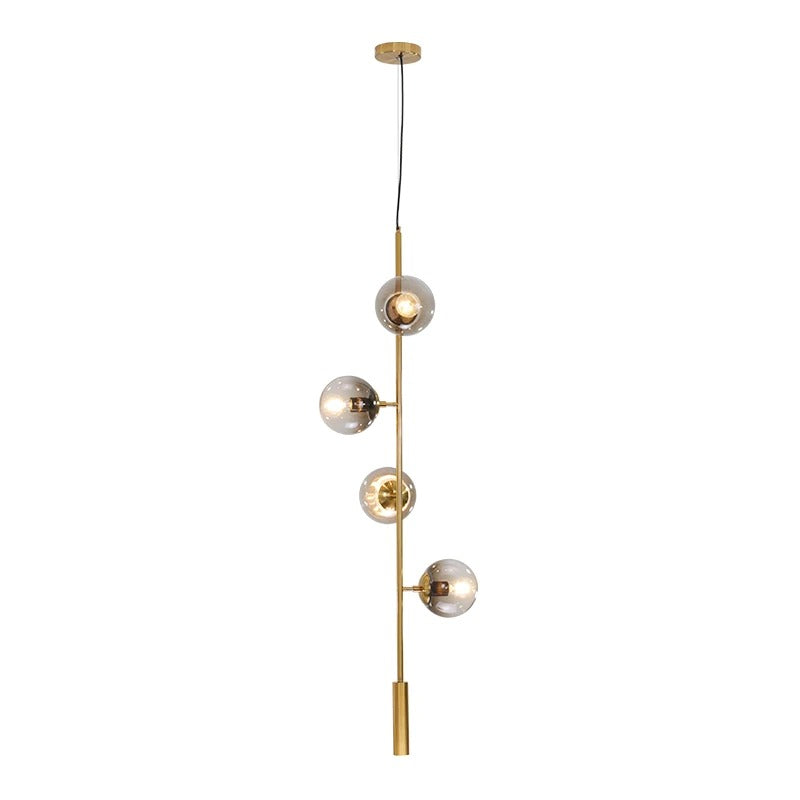 Although they didn't send me the package, the return was very fast
Description exact, chandelier drove very long, track did not track
The lamp is great, everything came whole, the only minus is delivery time - more than 2 months. I'll add pictures later.
NORDIC GLASS BALL CHANDELIER
The NORDIC GLASS BALL CHANDELIER exudes sophistication and elegance. Its sparkling glass shades cast a warm glow, creating a luxurious ambiance over dining tables and kitchen islands. Crafted with a polished wrought metal lamp body in a bronze finish, this linear chandelier adds a touch of glamour to any space. Designed for versatility, its chandelier light bulbs complement modern and traditional interiors alike. The LED chandelier 's glass shades provide a soft, inviting light, making it ideal for dining rooms and kitchens. Its easy-install design makes these dining room chandeliers a convenient choice for those seeking both style and practicality. This modern chandelier incorporates energy-efficient LED bulbs, ensuring not just aesthetic appeal but also eco-friendly illumination. Its versatility extends to spaces with high ceilings, such as entryways, where the gold chandelier becomes a captivating focal point. Elevate your home decor with the timeless charm of the NORDIC GLASS BALL GLOBE CHANDELIER, a statement piece that adds both light and luxury to your living space.
Polished wrought metal lamp body, bronze finish, sparkling glass lampshade which has a glass touch and feel make, it could create a superior and classy atmosphere in your room.
The Nordic Glass Ball chandelier is perfect above kitchen islands, over the dining room and kitchen tables, or in areas with high ceilings such as entryways.
SPECIFICATION
Power source

 

: 

AC

Finish

 

: 

iron

Material (s)

 

: 

Metal

Light source

 

: 

LED bulbs

Number of light sources

 

: 

4

Voltage

 

: 

220 V

Lighting zone

 

: 

10-15 m2
Shipping time may last from 2-6 weeks for delivery 
(Just to ensure safety)