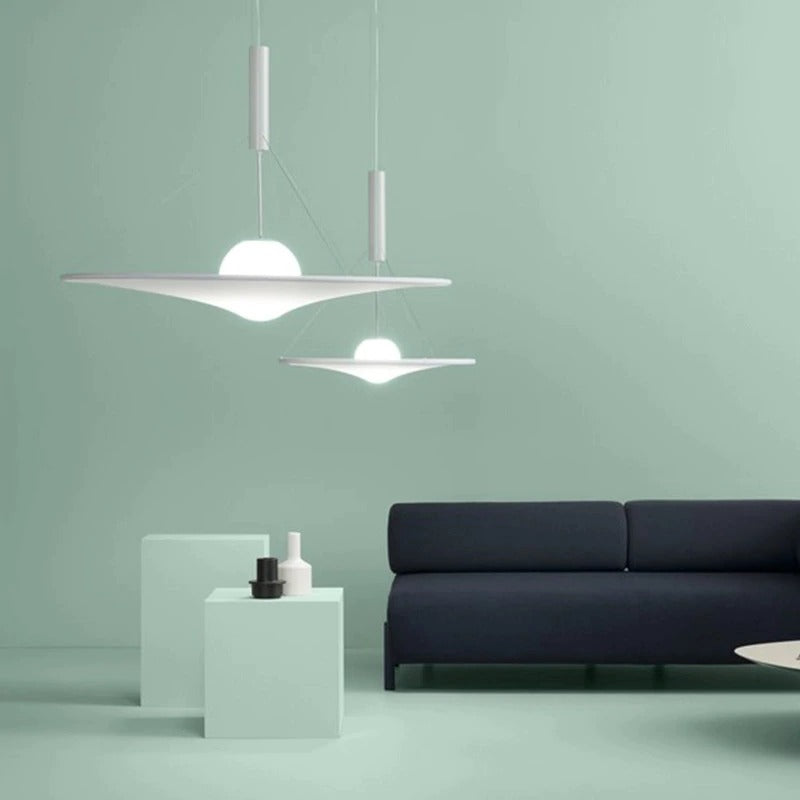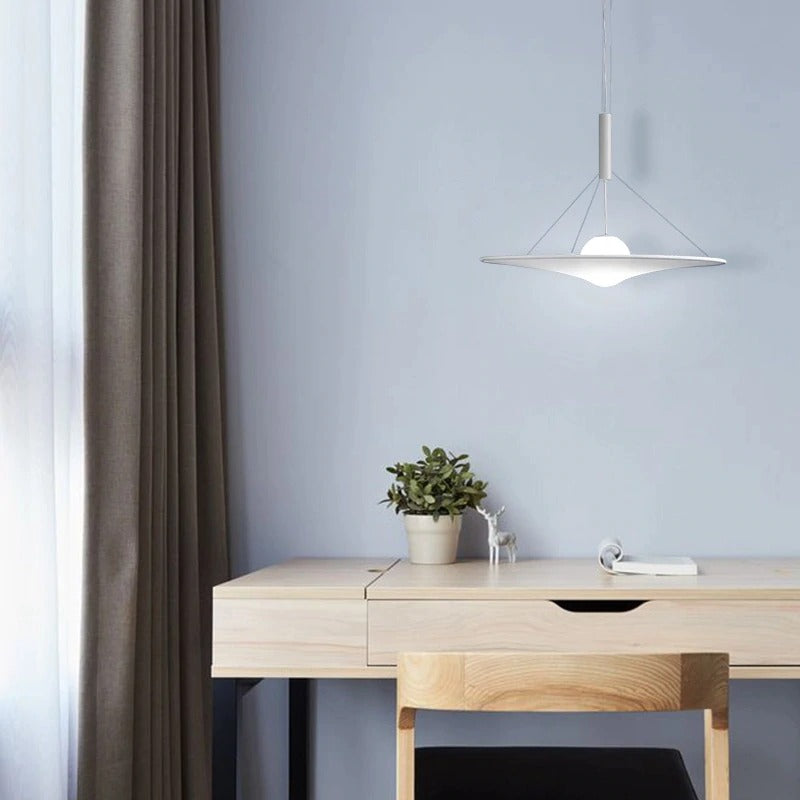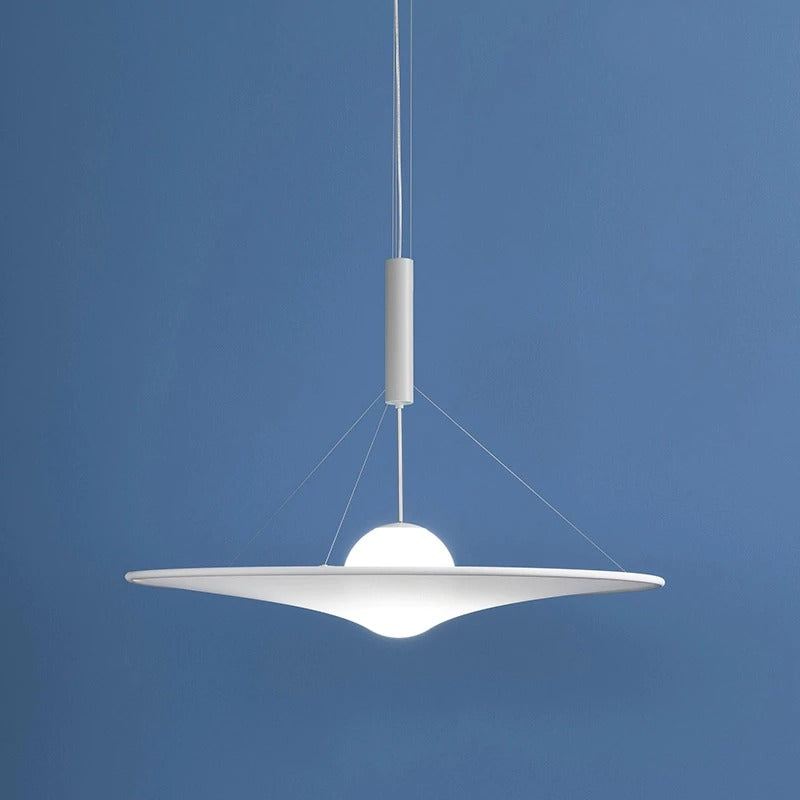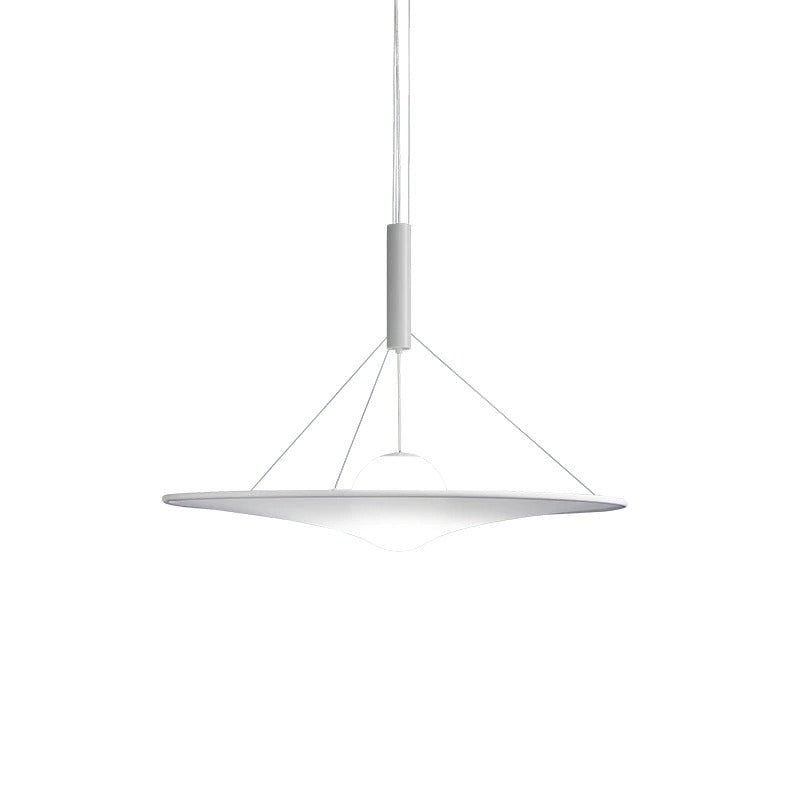 Perfect pendant lamp ever! It is too good to use as for reading table. I use it for reading purpose and as for laptop use.
I am very pleased to recommended this helpful pendant lamp.
Received as mentioned and looks premium. lighting effect clear enough. Recommended this shop.
Product seems original, no scratch. Using only three days now. However, deliver was so immediate, thanks Lodamer for the fast delivery.
CREATIVE DESIGNER PERSONALITY PENDENT LAMP
The CREATIVE DESIGNER PERSONALITY PENDANT LAMP is a true masterpiece of artistry and contemporary design. Every element in this unique creation feels deliberate, from its sleek wiring to its telescopic cylindrical body, reflecting the ingenuity of great design.
Inspired by the vibrancy and gravitational pull of the sun, a hand-blown opal glass diffuser graces the top of a vertically adjustable rod. This captivating feature creates a sculptural glow when in contact and transforms into a uniform, diffused light when retracted above, casting a warm and inviting ambiance.
A circular panel of fabric below gracefully bends with the contours of the sphere, adding an artistic touch to the overall design. Crafted from high-quality metal, glass, and fabric shade, this pendant lamp exudes elegance and sophistication.
Available in three different body sizes, this unique pendant light is versatile and perfectly suited for various settings, such as restaurants, lobbies, bars, coffee houses, living rooms, dining spaces, and reading nooks. Elevate your space with the mesmerizing charm of the CREATIVE DESIGNER PERSONALITY PENDANT LAMP, a fusion of artistic brilliance and contemporary allure.
The Creative Designer Personality Pendent Lamp can be installed in any area where lighting is needed, such as restaurants, lobbies, bars, coffee houses, etc.
The retro-style wall lights are elegantly designed to create a comfortable and romantic atmosphere.
The light bulb is low heat which can better protect the filament, prolong the service life.
The shape of the chandelier is glass, elegant and fine, adding luster to your house.
SPECIFICATION
Finish

: 

iron

Power source

 

: 

AC

Material (s)

 

: 

Metal

Light source

 

: 

LED bulbs

Number of light sources

 

: 

one

Voltage

 

: 

110V, 220V

Lighting zone

 

: 

5-10m2
Shipping time may last from 2-6 weeks for delivery 
(Just to ensure safety)