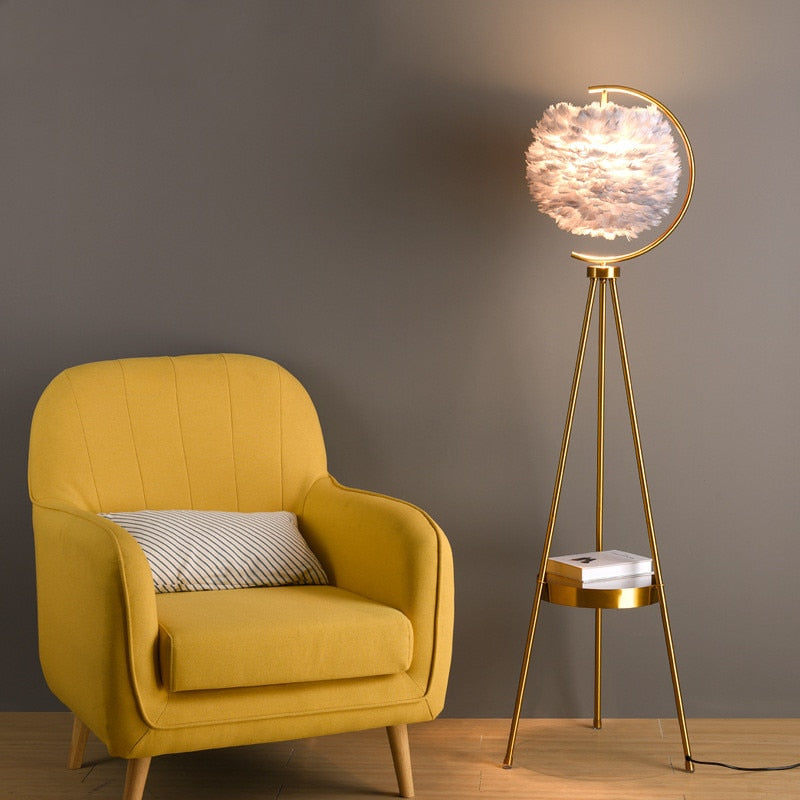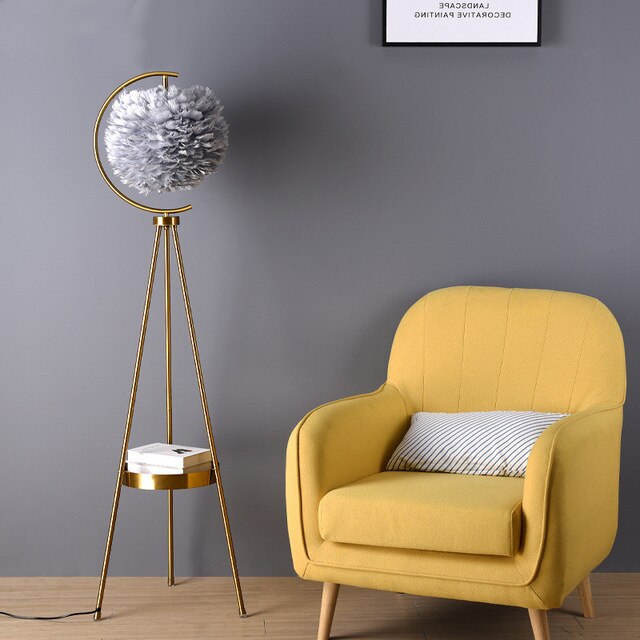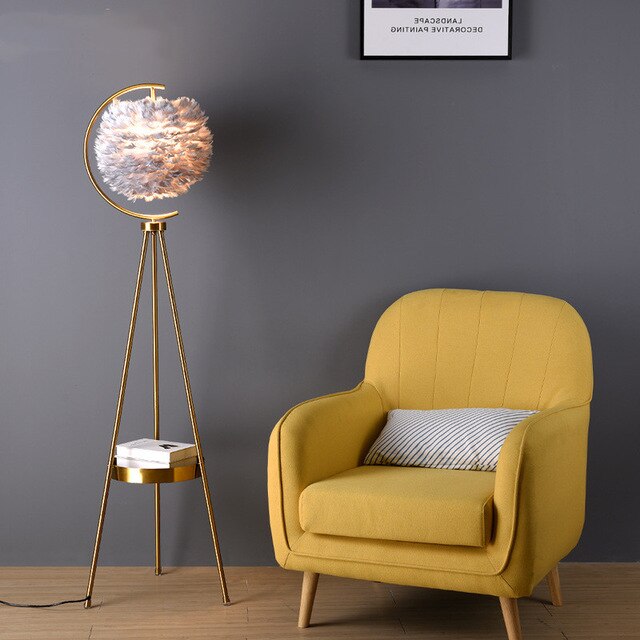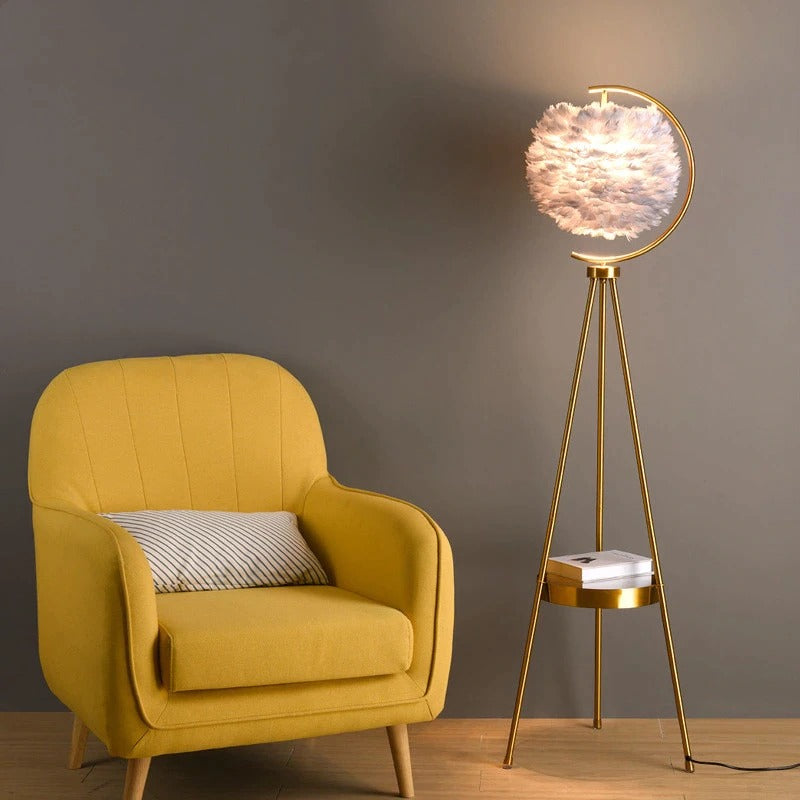 great feature lamp! nice evening lighting when watching movie. cannot be used as reading lamp as it only for decoration and mild lighting. it is just beautiful. It arrived with EU plug socket , looking at description and could not find the info about it and was hoping supplier would change it to UK as shipping to UK. not a major issue as can be solved with simple adaptor . generally super happy with it , would definitely recommend
NORDIC FEATHER FLOOR LAMP
Bring your space to life with the timeless elegance of our Nordic Glass Globe Pendant Lamp. Available in three sophisticated colors – yellow, gray, and white – on a golden frame, these modern floor lamps are more than just a source of light. The floor lamp with shelves is a statement piece that adds a touch of glamour to your interior. The antique glass lantern style and unique design make this black floor lamp a perfect choice for those who appreciate refined aesthetics.
Crafted with meticulous attention to detail, the brass floor lamp body undergoes processes like electroplating and polishing, ensuring durability and a sleek finish. Its European-inspired design not only illuminates your room but also elevates your decor. The easy installation process allows you to showcase this stylish LED floor lamp in no time.
This tripod floor lamp is not just a lighting fixture; it's a conversation starter. The warm glow of the LED bulbs creates a cozy atmosphere, making it ideal for spaces ranging from 5-10m². Transform your home with our Nordic Glass Globe Pendant Lamp, a fusion of functionality and beauty that complements any modern setting. 
Keywords - modern floor lamps, floor lamp with shelves, black floor lamp, brass floor lamp, led floor lamp, tripod floor lamp
The simple and elegant design of the floor lamp is perfect for any place in the house.
Feather-shaped lampshades, elegant feathers make the light more charming, soft and soft, creating a warm atmosphere in the room.
Made of high-quality copper lamp body, sturdy and durable structure, wire drawing surface is resistant to corrosion, and it is not easy to change color.
This vertical Nordic Feather Floor Lamp emits warm and soft light, which can provide you with a comfortable, comfortable and well-lit space anywhere in your home or office, so that relatives and friends will feel at home under this comfortable light
SPECIFICATION
Light source

 

: 

LED bulbs

Voltage

 

: 

220 V

Power source

 

: 

AC

Number of light sources

 

: 

one

Lighting zone

 

: 

5-10m2

Power

 

: 

11-15 W

Material (s)

 

: 

Copper

Switch type

 

: 

Switch button

Body Material

 

: 

Copper
Shipping time may last from 2-6 weeks for delivery 
(Just to ensure safety)