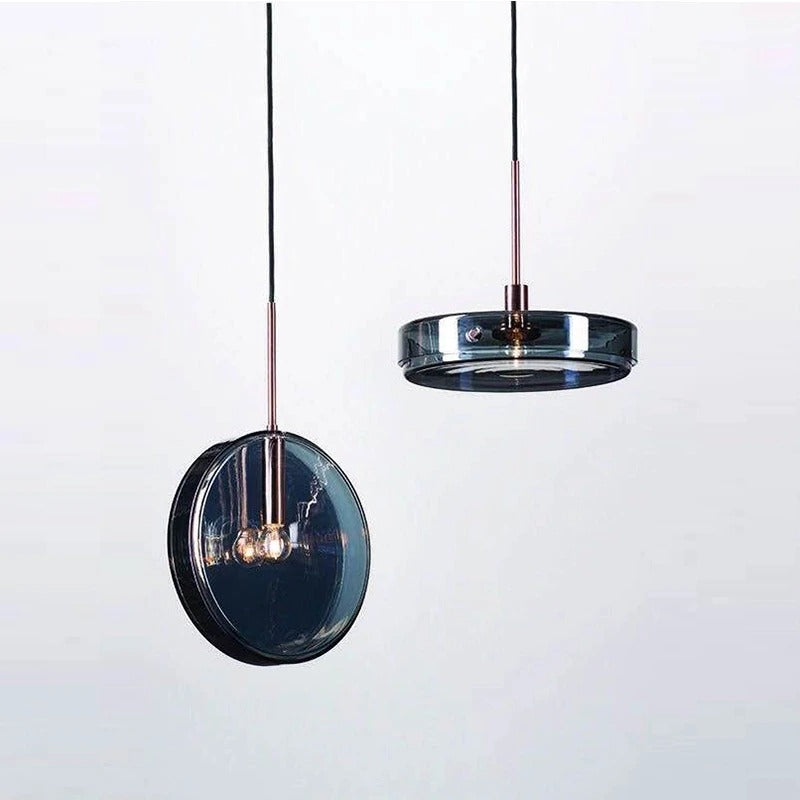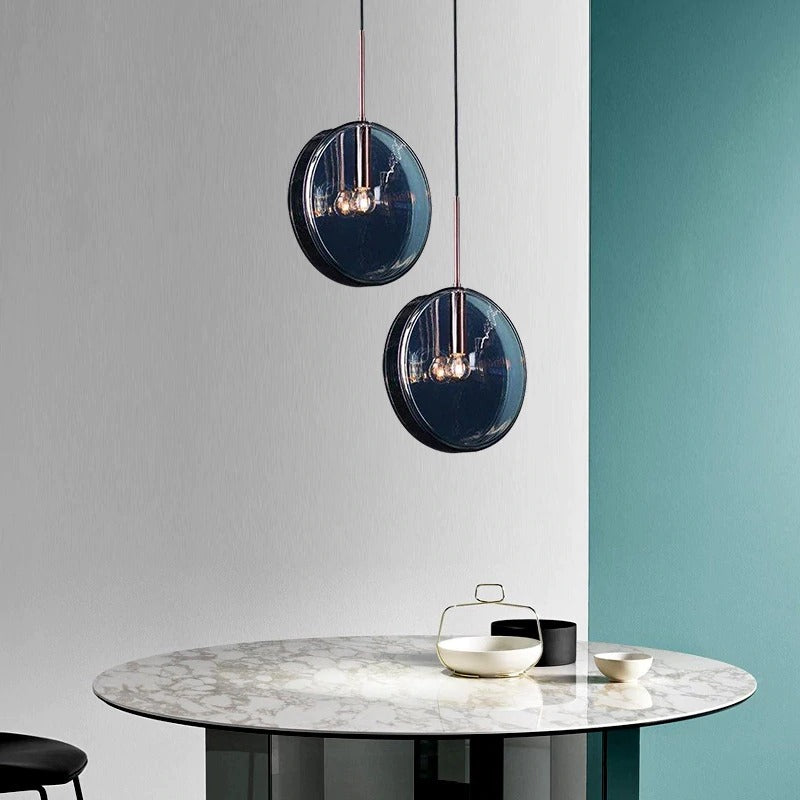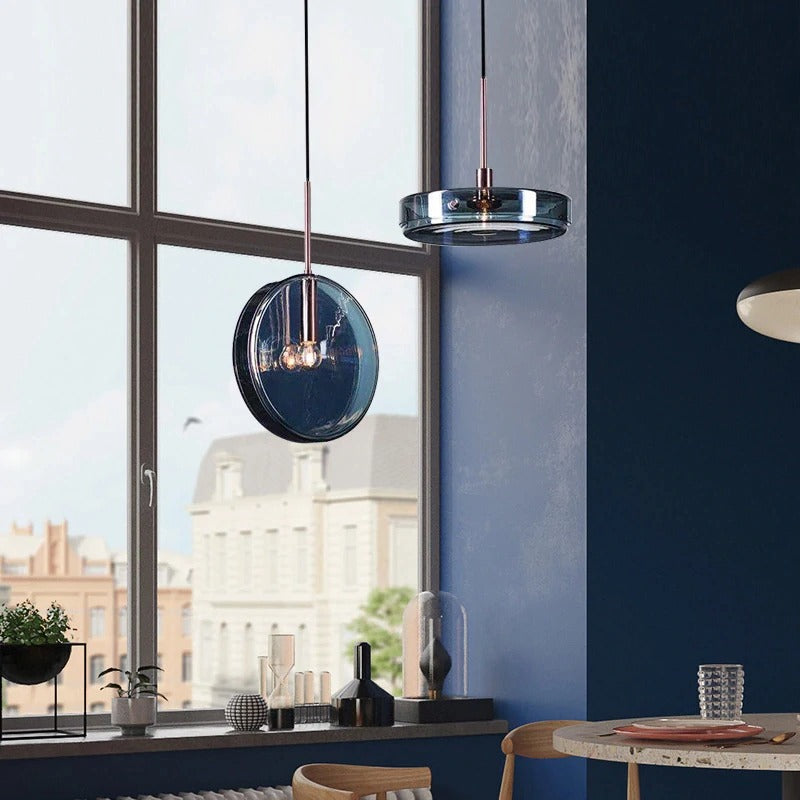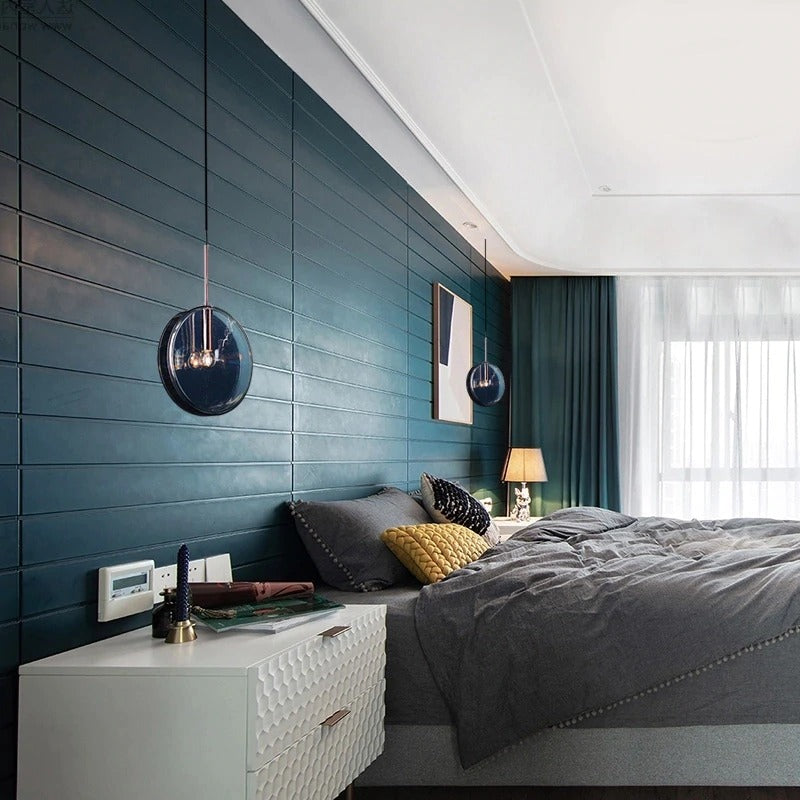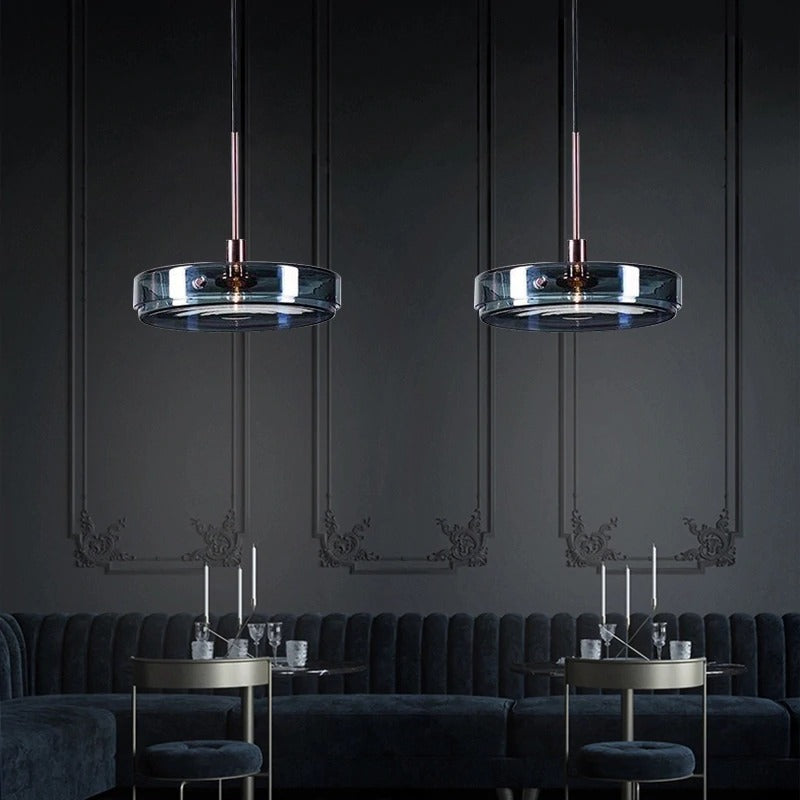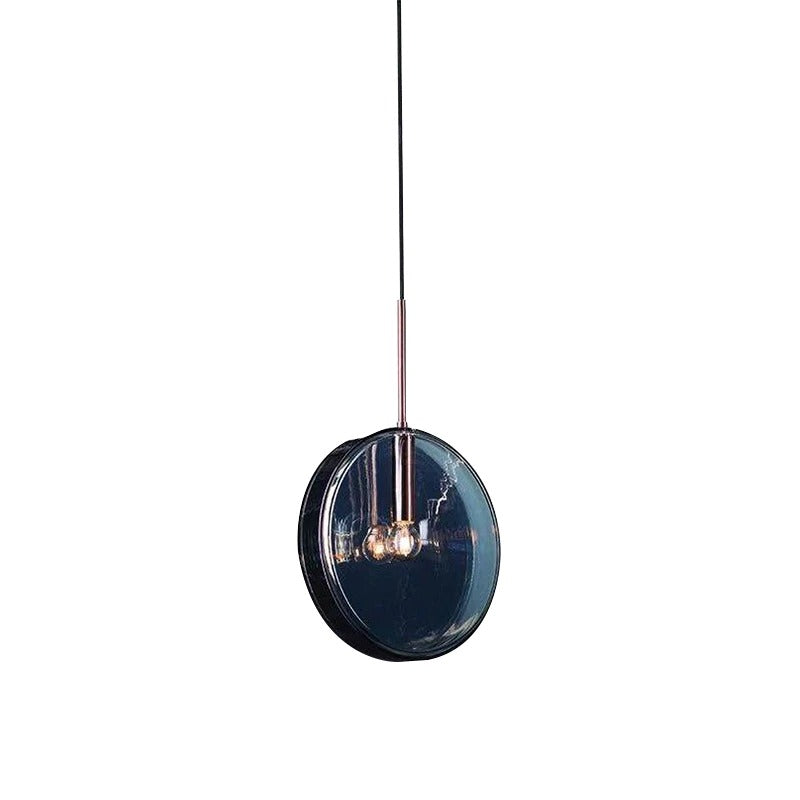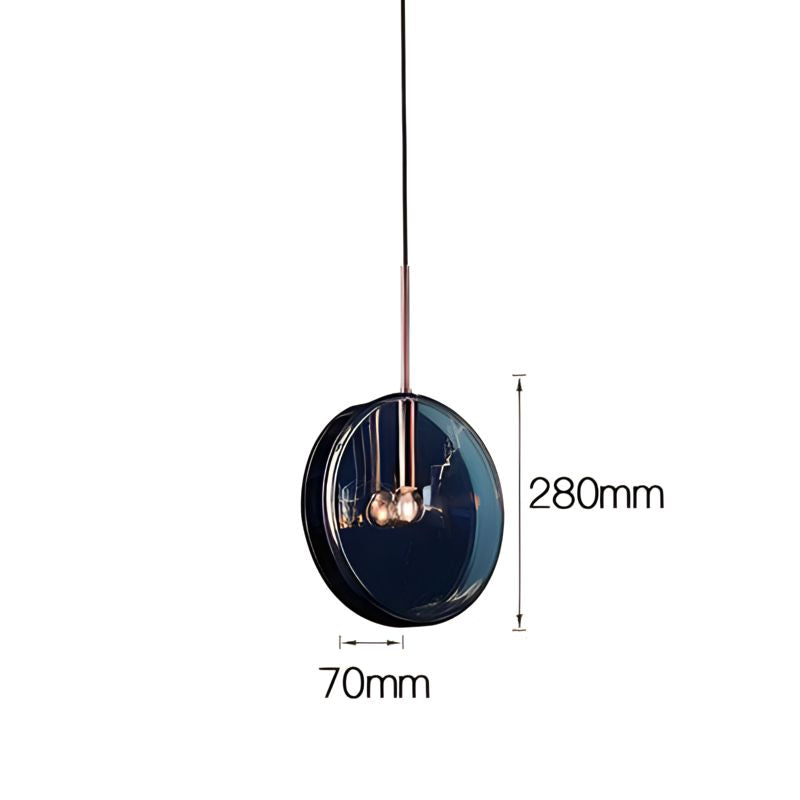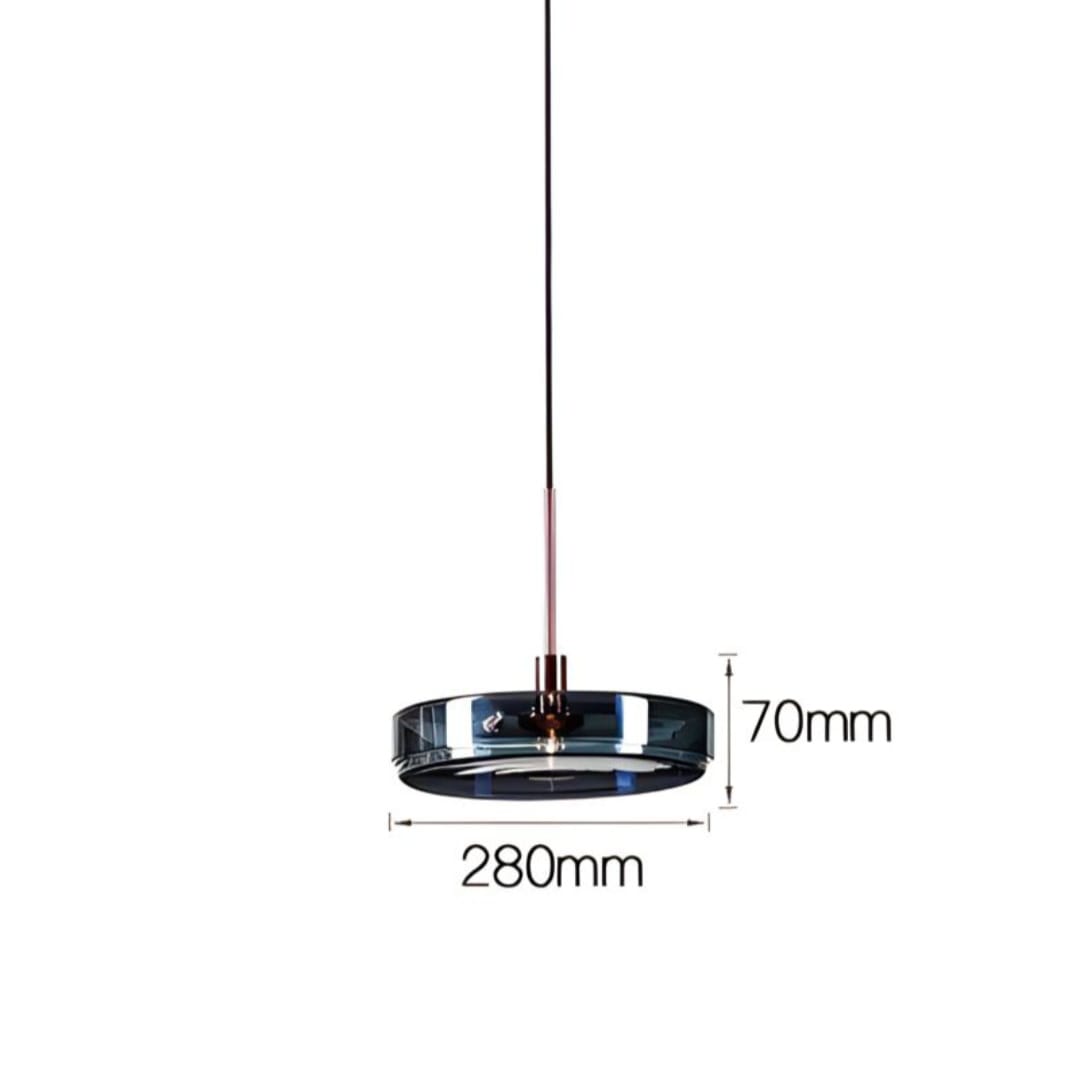 Horizontal lamp is good. Left it. But the vertical came scratched all, and chips in the place of fastening the cord to the plafon. I had to return it with a refund.
 DEEP BLUE CRYSTAL PENDANT LAMP
The DEEP BLUE CRYSTAL PENDANT LAMP is a mesmerizing blend of artistry and luxury, designed to captivate your senses with its enchanting beauty. This single-head pendant lamp features a flat round glass lampshade with a hanging metal drop light, creating a stunning visual display that adds a touch of sophistication to any space.
Crafted with high-transmitting glass in a round shape, the DEEP BLUE CRYSTAL PENDANT LAMP seamlessly blends exquisite handwork and opulence. The LED light source creates a dazzling light effect, showcasing the elegance and lightness of this masterpiece.
With an adjustable wire, you have the flexibility to customize the length of the lamp, allowing you to tailor the lighting to your preferences and needs.
Available in two different styles, the deep blue glass imparts a sense of serenity and tranquility, adding a touch of sophistication to your decor.
Embrace the allure of the DEEP BLUE CRYSTAL PENDANT LAMP, a radiant glass globe pendant light that infuses your living space with a celestial ambiance that leaves a lasting impression on all who behold its luminous beauty.
Select a pendant light that will reflect not only a beautiful glow but also your refinement and taste.
The deep blue crystal Pendant lamp is made of superior quality materials, durability, and effective for a lifetime.
The hanging wire is adjustable to suit your preferences and it is compatible with incandescent, LED and halogen bulbs.
It's perfect for brightening up living rooms, kitchens, bars, restaurants and other home and commercial surroundings in style.
SPECIFICATION
Power source

 

: 

AC

Finish

 

: 

iron

Material (s)

 

: 

Glass stone

Light source

 

: 

LED bulbs

Number of light sources

 

: 

one

Voltage

 

: 

220 V

Lighting zone

 

: 

5-10m2
Shipping time may last from 2-6 weeks for delivery 
(Just to ensure safety)